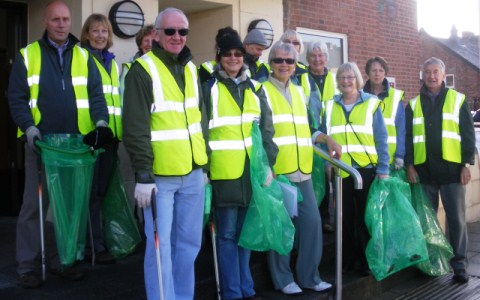 Willing Nantwich Litter Group volunteers have been out in force again to clean up after the town's litter louts.
Working in small teams, 21 volunteers filled an incredible 22 binbags of rubbish in just one hour.
The bags were later collected by Streetscape, Cheshire East Council's street cleansing team.
Volunteers then enjoyed a coffee break and chat.
A group spokeswoman said: "Group picks are proving a useful way of identifying problem litter spots and demonstrate that by working together residents can make a difference."
There is a Litter Group meeting at Brookfield Council Offices on Wednesday November 14 at 4pm which is open to everyone.
New volunteers are welcome. Contact Joyce Webb on 01270 626435 or email [email protected]