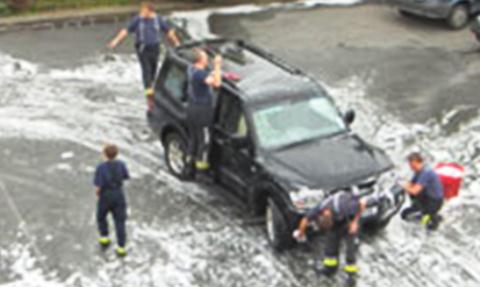 Nantwich firefighters will be cleaning up tomorrow when they take part in a charity car wash.
The part-time fire crews are offering to wash cars at Nantwich fire station on Beam Street in return for a donation to charity.
Fire cadets will also be helping the 13 part-time firefighters during the event from 11am to 4pm tomorrow (November 3).
All money raised will go to the national Firefighters Charity, which helps fire service personnel who have suffered injuries and disabilities in the line of duty.
Spokesman Gary Walker said: "People can just turn up with their vehicles, we'll give them a good clean and it's all for a good cause.
"We try and do one charity event every year, but this is the second so far. They are always well supported!"