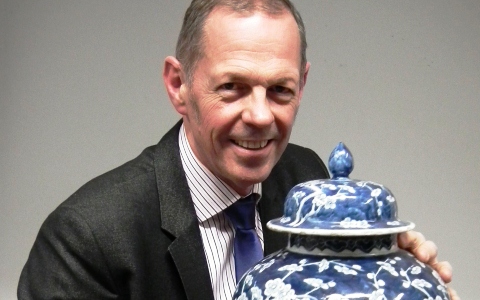 Nantwich auctioneer Peter Wilson has joined forces with 18 others across the UK to attract high-spending buyers from China.
The auctioneers, with a combined annual turnover topping £200 million, have become founder members of the Association of Accredited Auctioneers.
Triple-A's goal is to attract Chinese buyers to sales using a system that guarantees payment for lots sold.
Peter Wilson LLP, based on Market Street, Nantwich, is the only Triple-A member auction house in Cheshire.
Managing partner Robert Stones said: "China has been an increasingly important market for UK auctioneers.
"It has become clear during recent months China's increasingly affluent middle classes are looking to the West in the evolution of their collecting and decorating tastes.
"They are searching not just for their own heritage, but also embracing the broad spectrum of Western antiques and fine art for their homes."
Triple-A has now forged links with Asia's only online live bidding portal www.epailive.com.
This service promotes Triple-A auctioneers' sales directly to more than 100,000 registered collectors of fine art and antiques in China and posts catalogues translated into Chinese online.
Bidders are contractually required to commit funds to cover their purchases. This money is accessible to the auctioneer following the sale within 48 hours of the fall of the hammer.
Paul Viney, chairman of the Society of Fine Art Auctioneers and Valuers (SOFAA), added: "I welcome any initiative that can help us promote and develop our business links with the Chinese.
"Triple-A will be making a presentation at the next SOFAA committee meeting in December and we look forward to hearing more about their plans."
For details contact Peter Wilson auctioneers on 01270 623878 or [email protected]