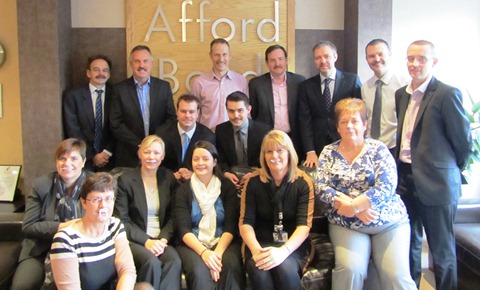 Staff at a Nantwich firm have been sporting fine moustaches for a month to help raise thousands for Movember.
Partners and employees at Afford Bond LLP Chartered Accountants turned into "Mo Bros and Sistas" in memory of a late colleague.
And the Wellington Road-based firm raised more than £5,000 for local and national charities.
Jonathan Curwen, partner at Afford Bond, said: "We have been overwhelmed with the support we have received which is an indication of the importance of the campaign and the exceptional relationship we have with our clients.
"It's been great fun, too, with the biggest challenge being keeping a straight face during the Movember partners meeting!
"I don't think any of the moustaches will make it to Christmas."
Afford Bond's fund-raising efforts included a matched donation to local charity St Luke's Hospice.
"St Luke's provides such an important and valued service to our local community," added Jonathan.
"We are delighted to be able to support such a fantastic organisation. We hope to be able to continue our support in the future."