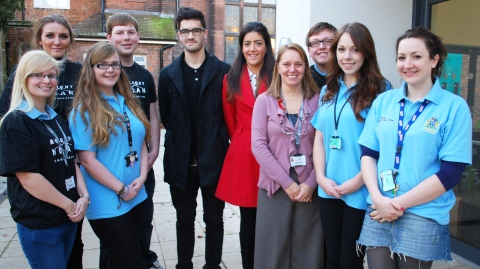 Youngsters in Nantwich have joined a recruitment drive to find life-saving bone marrow donors.
They acted after fellow Reaseheath College student Hannah Roberts, battling a rare form of leukaemia, issued a plea from her hospital bed.
Equine student Hannah, 21, who has just undergone her second bone marrow transplant, suffers Myelodysplasia, a form of pre-leukaemia which normally affects people in their 70s.
During treatment at Royal Liverpool University Hospital, she messaged college friends to sign up to the bone marrow donor register.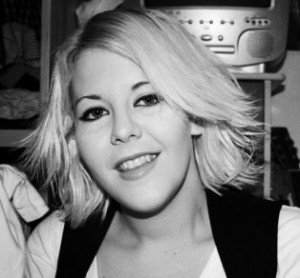 From her bed, Hannah (pictured, right) said: "As many of you know, I've been ill for quite some time. I had my first bone marrow transplant, but due to an incompatibility of cells it failed. This meant I needed to find another donor. Quickly, without this donor I won't last to my 22nd.
"I am urging you all to sign up to the bone marrow registry at www.blood.uk or www.anthonynolan.org. Please share, circulate, Twitter, Facebook this. Whatever it takes. If you get called to donate it's not painful, and you may not be called at all. But if you are asked to donate, you have the chance to be someone's hero."
And 276 students answered the plea and queued for four hours to register and give a sample of saliva.
It smashed the record for a college event run by the Anthony Nolan charity. The names of potential donors will be added to the charity's register.
The event, aimed at 16 -30 year-olds, has become known as "Hannah's Drive".
And Hannah said later: "I'd like to say a huge thank you to all that got involved. For every person that signed up, another life can be saved. I'm blown away by the amount of support shown by the students and staff at Reaseheath. I really can't say thank you enough."
Hannah, from the  Wirral, was looking forward to a career as an equine insurance loss adjustor when she was diagnosed.
Her 19 year-old brother Keir and 23 year-old sister Fliss attended the drive and supported the students.
Keir said: "It's very hard seeing your sister going through such a lot of treatment, particularly when it fails. It can take months to check for a match so the more donors there are on the list, the better."
"Hannah's Drive" was co-ordinated by Student Welfare Officer Kate Lomas.
She said: "I am so proud of every student and staff member who donated. I'm also very grateful to the Students Association for being on duty all day and to the Anthony Nolan volunteers who did such a wonderful job."
Jenner MacKay-James, of the Anthony Nolan Trust, said: "We desperately need more wonderful events like Hannah's Drive. Hopefully, we will build on this for the future and hold an annual event at Reaseheath. It will be an incredible legacy to Hannah."
Visit www.anthonynolan.org/register or call 0303 303 0303. Anyone aged 16 – 30 and in good general heath can join.