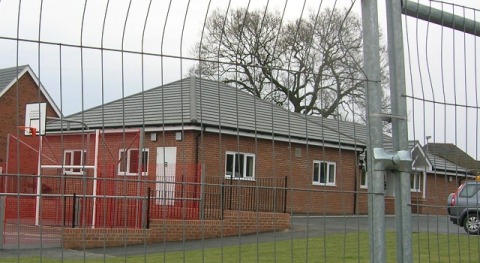 Parish councillors have re-opened a community hall car park in Nantwich after complaints from parents at a neighbouring school.
Stapeley Parish Council had closed off the car park of the new hall on Pear Tree Field after taking over the lease of the hall on November 23.
It had been used for 18 months as an overspill car park for pick and drop off time at Pear Tree Primary, next door to the hall.
But councillors erected metal 'risers' across the entrance to bar all vehicles using it, prompting complaints.
Pear Tree headteacher Mary Hennessy-Jones raised the issue at the parish council meeting on Thursday night.
A spokeswoman for the council said: "Members appreciate it has been a useful overspill car park for the school and that parents, teachers and visitors to the school  have been able to benefit from this for about 18 months.
"However, it is a community hall to be hired out and the providers of the service and the users of that service must have sole use of the car park.
"The risers have always been there but were only raised last week after we had notified the school it was to be closed off.
"When the car park was clear of vehicles, both risers were raised and will remain so except when users of the hall are given access for the various events."
But now councillors have agreed to make the carpark available again until the first hall bookings in January.