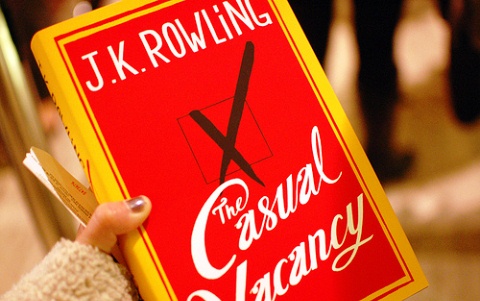 By Joy Cassidy
Nantwich Bookworms have been busy reading up on a range of new releases.
And one text the group couldn't resist was "The Casual Vacancy" – JK Rowling's first novel for adults.
While most found ourselves drawn in by the larger than life characters and the intriguing plot that surrounds a dysfunctional Parish Council in a small rural town, others felt the story a little ordinary and uninspiring.
But it is Rowling's acute attention to detail and obscure observations about class-division in everyday life that really made The Casual Vacancy an interesting read.
November saw a complete change in genre as we looked at the speculative fiction, A Handmaids Tale, by Margaret Atwood.
A disturbing look into, what could be our future, provided for a lively discussion about freedom, religion and sexual liberty.
We enjoyed reading this dystopian novel which for some, is not a genre readily chosen!
This month we are feeling all Christmassy and have decided to read The Christmas Box by Richard Paul Evans. A short seasonal read which is sure to spread the festive cheer.
The next meeting of Nantwich Bookworms is on Sunday January 6 at 8pm in the Black Lion, Welsh Row.
New members always welcome to attend.