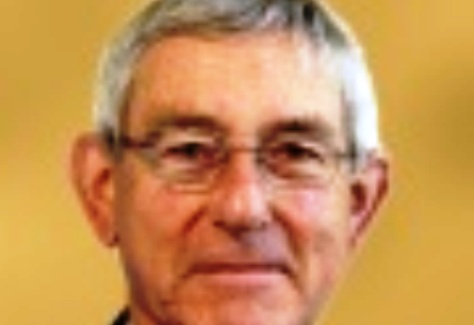 A senior Cheshire East Cabinet member has resigned after a scathing report into the Lyme Green recycling plant fiasco.
Work on the project had to be aborted after it breached EU regulations and was started before a planning application was submitted, costing taxpayers £800,000.
Cllr Rod Menlove has stepped down as portfolio holder with responsibility for the environment.
And in a statement, he took a swipe at paid officers in the authority who allowed the debacle to unfold.
He said: "I have taken this decision after a great deal of soul searching and reflection on issues that have arisen following the proposal to site a waste transfer station at Lyme Green.
"This, I am sure everyone will agree, has been a wholly regrettable incident and one that has caused the reputation of the council to be called into question.
"I am not an operational officer. I am a Cabinet member with a portfolio that, as people are well aware, is significantly larger that some of the other areas.
"I work on the basis that officers discuss issues with me, we agree a course of action and I then trust the officer to follow due procedure and process in carrying out the action.
"All decisions I make are for the good of the taxpayer, and are done so using the information that I get from officers.
"I expect to be given all information and issues, no matter how unpalatable, so that together we can agree a course of action.
"However, as I have consistently stated, at no time was I informed of the gathering issues regarding the potential waste transfer station.
"I cannot though, in all conscience, ignore the fact this situation arose on my watch.
"Hindsight is a wonderful thing and had I been party to such information in relation to Lyme Green in a timely fashion, undoubtedly such conversations would have taken place which may have resulted in a different outcome.
"As it is, it did happen whilst I was responsible for that area and I find that the only honourable course of action for me to take is to step down."
Cheshire East Council Leader Cllr Michael Jones said: "He has left his portfolio in a strong state and this legacy means we can now go on and deliver even further improvements.
"We have cleared 46,000 potholes in a year and we are looking to deliver the same this year.
"I wholeheartedly thank him for his time his unstinting efforts and the energy he has brought to the role.
"Rod should be recognised as a true champion of change. He has demonstrated this in his efforts around carbon reduction and fiscal savings, and will always be recognised as the lead for the highest-ever investment in roads on Cheshire East.
"It is with great regret that I accept his resignation but I look forward to using his vast knowledge and experience in the future."