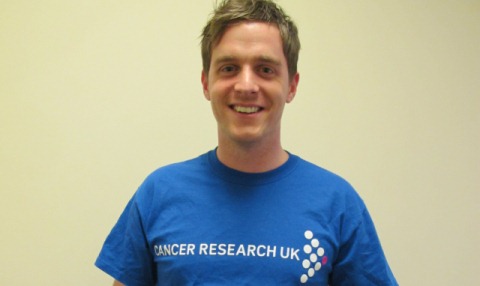 A Cancer Research volunteer from Nantwich has organised a major fundraising event in support of the charity.
Neil Olsson has spent the four months calling UK businesses to donate for a charity auction planned for January 25.
As well as the auction, local band Vavoom will be performing with support from a dance group Xcell.
Former Everton footballer Kevin Sheedy, who battled with the life threatening disease, will be guest speaker.
Peter Wilson, auctioneers of Nantwich, will be auctioning over 15 items, ranging from a signed Manchester United shirt and football memorabilia, champagne afternoon tea at Rookery Hall and light aircraft flight around Cheshire.
Neil, 27, has gained support from national companies like Wagamama, Domino's Pizza and Genting Casinos and raised gifts from local businesses in Crewe and Nantwich to be raffled on the night.
He said: "I am completely overwhelmed with the response I've had and very honoured that Kevin Sheedy is giving up his own time to briefly talk about his experience.
"I have been given gifts from bottles of expensive wines, to Casino booths for 10, sports physiotherapy sessions and meals out. I think there will be something for everyone on the night."
Neil's girlfriend Nicole Cunningham said: "We will be there on the night to support Neil, he has done brilliantly. I am extremely proud of his continued motivation to promote the charity, the enthusiasm he has is infectious."
The event will be held at Nantwich Town FC's Weaver Stadium on January 25, doors opening at 7.30pm.
There are 120 tickets available which can be picked up from the Boot and Shoe pub in Nantwich, or from Neil.
Tickets are £12.50 each, with buffet included on the night. All proceeds will go to Cancer Research UK Crewe and Nantwich Committee.
For more details about the charity event, email [email protected] or 07803 841128.