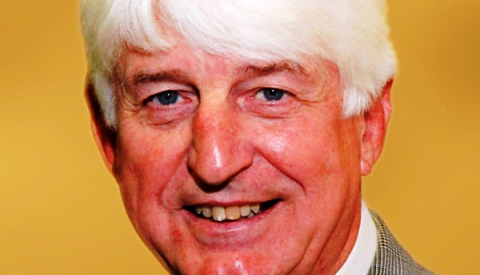 Cheshire East's new environment leader has declared war on potholes – after our disgruntled readers plagued the council's hotline.
The authority has revealed more than 2,000 calls have been made to its pothole hotline in the past three weeks.
It comes after Nantwichnews revealed how unhappy residents and drivers highlighted big problems on busy Nantwich streets like Marsh Lane, Park Road, Wellington Road, Wall Lane and others.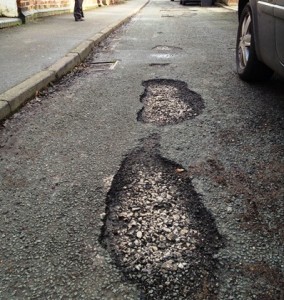 It's believed one street, South Crofts in Nantwich (pictured), has more than 50 potholes along its short stretch of a few hundred metres.
Now Cllr David Topping, the new Cabinet member in charge of the environment, has earmarked £25 million over the next two years after admitting they have struggled to cope with "a backlog".
He said: "With road conditions deteriorating and new potholes forming rapidly, the council is experiencing a backlog of defects so we must prioritise repairs during the remaining winter months.
"This means busy commuter routes will be treated before, say, residential cul-de-sacs which have less traffic.
"But we are determined to get on top of the problem using the latest technology Velocity patcher combined with traditional highway patching and maintenance activities.
"By adopting this approach, we are expecting to address more than 42,000 potholes by the end of summer and resolve a significant number of defects that have formed in residential areas that can't be treated during the winter months."
The council blames the backlog on 2012 being the second wettest year on record, and lack of investment by the former Cheshire County Council.
The £25 million includes £2 million granted in the Chancellor's Autumn Statement for national road improvements.
(South Crofts picture courtesy of Jonathan White)