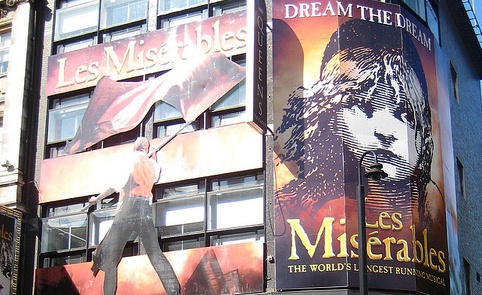 By Joy Cassidy
Not having seen the West End production, I was able to watch Tom Hooper's version of Les Miserables with no notion as to whether it was faithful adaptation or whether one version was better than the other.
I was simply presented with a tragic love story told in epic proportion, beautifully cast and wonderfully gritty.
It was unpolished, authentic and worth the eight Oscar nominations it has received so far.
Apart from the opening scene, where voices would have contended with the roar of the raging seas, each song was recorded live on set by the actors.
An unusual method, but one that added authenticity to the tangible atmosphere that you would find in a live stage performance.
Many of the sets were almost theatre like too, making the viewer feel like they could be sitting in front of the stage rather than the screen and I was glad the director didn't take the theatrical element away from the film.
Helena Bonham Carter and Sacha Baron Cohen play the perfectly eccentric Monsieur and Madame Thénardier, the Master of the 'Ouse.
Their comedy and slapstick a welcome juxtaposition to the tragedy of the story.
From Anne Hathaway's tragic performance as Fantine, Hugh Jackman's heroic Jean Valjean and Amanda Seyfried's vulnerable portrayal of Cosette, Victor Hugo's original characters are superbly cast in this moving and poignant musical.
A must see.