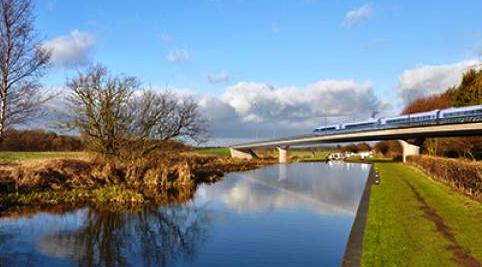 A link to the planned HS2 railway has been welcomed by a South Cheshire rail passenger group boss.
But John Coult, acting chair of the Crewe and Shrewsbury Passenger Association (CASPA), also warned against it overshadowing local rail improvements.
The Government revealed last week that the £33 billion high speed railway will run via Crewe to Manchester.
It could also lead to a new "hub" station at Crewe, creating hundreds of jobs and potential lines to North Wales.
"I welcome HS2," said Mr Coult.
"It is good news for the Nantwich and Crewe area as it will bring in investment and jobs.
"However, I hope the cost is not to the detriment of any investment in our local lines in addition to new rolling stock.
"It is also important that the cost of opening new lines, in particular the proposal to reopen Middlewich railway station and the Crewe to Northwich via Sandbach line to passenger trains, is not forgotten about."