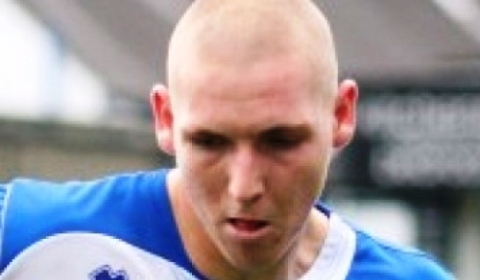 Nantwich Town bosses have vowed to hunt down unruly fans who shouted abuse at a badly injured opponent.
Oscar Radford suffered a severe leg injury during the Dabbers'  home game against Matlock Town.
There were fears Radford had broken his leg in the challenge with Josh Lane, who was red-carded.
And while he was receiving treatment from paramedics on the pitch for around 20 minutes, a small number of home supporters jeered and shouted abuse.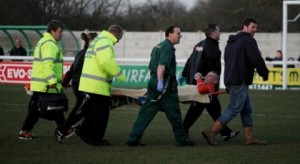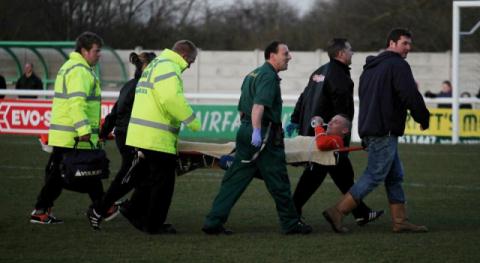 Radford was taken to Leighton Hospital and has now undergone surgery to repair a deep gash injury.
A spokesman for Nantwich Town said: "Everyone at Nantwich Town wishes Oscar a speedy recovery and hopefully he will be back playing for Matlock very soon.
"We would like to apologise for the unwarranted and uncharitable behaviour of a small number of our supporters towards Oscar at what was a very distressing time for him and his team.
"Whilst football can sometimes be a highly emotive game, we in no way condone this behaviour and we will not tolerate it.
"We will be looking at our CCTV coverage and speaking to witnesses to identify the culprits and we will take action to ensure there is never a repeat of this unsavoury behaviour."