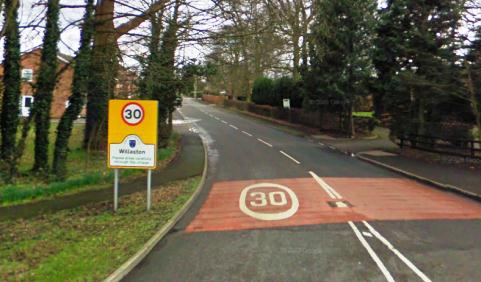 Willaston councillors are calling for the village to be switched into the Nantwich Local Area Partnership from Crewe.
They say the village has a stronger connection to Nantwich, says Willaston Parish Council.
Cheshire East Cllr Brian Silvester, representing Rope and Willaston, has supported the move to switch from Crewe LAP.
He said: "Willaston is closer to Nantwich than Crewe and feels more connected to Nantwich. Indeed it has a Nantwich postcode and is policed by the Nantwich Police Unit.
"The parish council would like to see Willaston included within the Nantwich LAP, including the Colleys Lane area to the north of the village, which for some reason tends to get linked in with Crewe by some service providers.
"A recent report by the interim Chief Executive Kim Ryley to the Cabinet reported on becoming a Strategic Council, which included reference to the need to review how the borough council works in local areas, including enhancing or replacing LAPs.
"Consideration of the footprint of area working will be part of this review and I welcome that."
Fellow Willaston Cllr Margaret Simon, of Wistaston Ward, said: "Willaston falls into two Cheshire East wards, the Crewe Road and Colleys Lane areas are represented by Cllr Jacquie Weatherill and myself as part of Wistaston Ward.
"Our whole ward, is policed by Crewe Neighbourhood Policing Unit and we discuss our highways issues and concerns at Crewe LAP.
"It is confusing, and while Cllr Weatherill and I represent our Willaston residents at the Crewe meetings, I can understand why the parish council would like to have their parish covered by the LAP they feel they have the most affinity with."