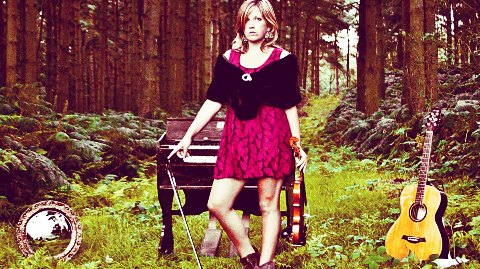 Singer-songwriter Heidi Browne will be doubling up at this year's Nantwich Jazz, Blues and Music Festival.
Talented Heidi is one of a number of upcoming local acts to be playing the Easter weekend event, but on this occasion will be performing twice.
Heidi, of Market Drayton, Shropshire, comes highly recommended, with BBC 6 Music's Tom Robinson saying: "The writing is sharp and the vocal performance is absolutely immaculate."
She will be supporting The Wonderstuff at Nantwich Civic Hall on Friday March 29 and also appearing at The Crown Hotel on Thursday March 28.
Other local artists getting in on the act include Crewe singer-songwriter Tom Seals, who is supporting Sad Cafe at the Civic Hall on Easter Monday, and local indie band My Dinosaur Life, who play at the Shakespeare on the Sunday from 2pm.
Ukulele band the Nantwich Nukes play the Crown on Easter Monday from 6pm until 8pm, while respected local bluesman James Farmer is also at the Crown on the Sunday from 4pm.
Heidi's double festival appearance continues the wonderful year she has been having.
She was nominated by BBC Introducing as one their picks for 2013.
It's been a long time coming as Heidi has been gigging for over a decade, playing an array of instruments including the guitar and flute.
She said: "I'm really looking forward to supporting The Wonder Stuff at the Civic.
"I've seen them play a few times and as a violin player myself I really enjoy their performances.
"I always enjoy seated gigs too!
"The last seated gig I played was in the Crown Ballroom supporting Jack Savoretti at the Words and Music Festival.
"It's really good to have such great local music events going on our doorstep."
For tickets and more information about the festival visit www.nantwichjazz.com