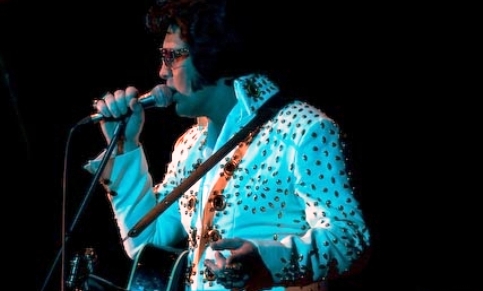 Elvis fans will be All Shook Up when top tribute artist Paul Larcombe performs in Nantwich for the One in Eleven Appeal.
Larcombe, who performs as Pure Presley the first UK Elvis tribute to be officially endorsed by Graceland, will stage the concert in Willaston.
He will be performing the King's iconic hits at Willaston Social Club on Thursday May 2 to help raise money for the appeal.
It is being organised by Willaston Rose Queen Amy Smallman, 10, who is supporting the appeal throughout her reign, and her attendants Lucy Ann and Eloise.
The Mid Cheshire Hospitals Charity appeal has already raised £1.8 million to create a new neonatal unit at Leighton Hospital.
But additional funds will provide more enhancements or new equipment.
Amy's mum Donna Smallman said: "The girls have worked very hard in their fundraising and we are delighted at how much they have raised so far.
"They have had support from so many people, it has been amazing.
"Paul is one of the top Elvis acts and we hope to have a packed audience for a fantastic evening's entertainment."
Amy and her attendants raised more than £600 from a Smarties Challenge when they filled sweet tubes with 20p coins, and have also collected donations and raised money at a stall at Willaston Primary School's Christmas Fair.
She now hopes to be able to fund a new neonatal cot unit, which costs £500.
Laura Bailey, fundraising manager for Mid Cheshire Hospitals Charity, said: "This promises to be a really fun evening that will help to provide new equipment for our brand new unit."
Tickets cost £10, available from Willaston Social Club 01270 569062, Donna Smallman 07812 560696 and Diane Smith 07969 868988.
(picture courtesy of Pure Presley)