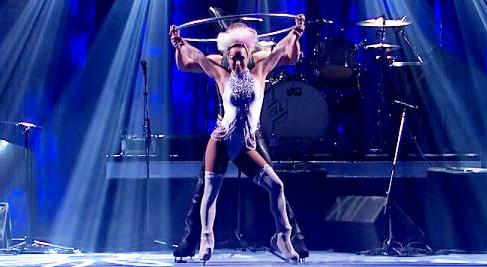 Nantwich's Olympic gymnast Beth Tweddle has been crowned champion of ITV's Dancing On Ice.
Tweddle, from Bunbury, skated to victory with dance partner Dan Whiston in tonight's final show.
The 27-year-old, one of the UK's most decorated gymnasts, has been competing in the show since it started on January 6.
And the duo, nicknamed "Twiston", have impressed judges week after week with their performances.
Beth, 27, one of the UK's most decorated gymnasts, will be among a glittering line-up of stars when the show starts on January 6 on ITV.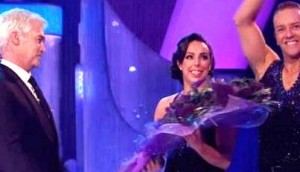 And in today's final, she wowed the judges with a dance to the Rose Royce song "Car Wash" before crowing in with a routine to Emile Sande's "Clown" which earned her 37.5 points.
The couple then danced the legendary "Bolero" in the final dance off in front of Jayne Torvill and Christopher Dean.
"It has been the most amazing experience," said Tweddle, a former Crewe & Nantwich Gymnastics Club member.
"The credit has to go to Dan. When I first got on the ice I couldn't even stand up let alone skate. He took me to the rink every week and told me we were going to get the performance."
Dean said: "It was really an emotional performance which brought a lump to my throat. As Beth came off I noticed a tear in her eye."
Already thousands of people have tweeted their congratulations to the popular sportswoman, who earned a bronze in the London 2012 Olympics.
And in reply on Twitter, Tweddle and Whiston wrote: "A huge thank you to every single person that voted, you've each helped put those smiles on @bethtweddlenews & @TheDanWhiston faces!"
(pictures courtesy of ITV's Dancing On Ice)