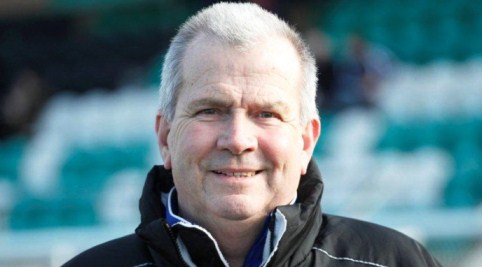 By Robert Summerscales
Nantwich Town assistant manager Phil Staley is to retire from football due to ill health.
Staley, who joined the club in February, had agreed to take caretaker charge after last week's departure of Jimmy Quinn.
Now club captain Darren Moss has taken over the reins after Staley fell ill with bronchitis, which has infected his right lung.
"I was appointed as manager on Friday night, but on doctor's orders, I had to finish all together on Monday," he said.
"Unfortunately, I will never be doing any more football now – I'm just too old.
"I would like to wish the very best to Nantwich Town, especially the club's supporters, who are absolutely magnificent and deserve better than what they have seen in recent weeks.
"I just hope the new management team appreciate the fans as much as I did during my short spell at the club.
"I won't be making a return to coaching, but I hope to return to the Weaver Stadium as a supporter once my health improves."
Chairman Jon Gold said: "With his experience and knowledge, Phil has been a great asset to the club and it is a real shame to see him leave in this manner.
"However, he has had to act on advice from his doctor.
"I would like to wish him a speedy recovery and we look forward to welcoming him back to the Weaver Stadium as a fan."
Moss, 31, will take charge of Nantwich for the first time on Saturday (March 23) when the Dabbers visit Buxton in the Evo-Stik NPL Premier Division.
While Gold admits Moss is a temporary appointment, he is confident the team is in good hands.
"Darren is a fantastic player with a wealth of Football League experience at Crewe and Shrewsbury," added Gold.
"He has the respect of his teammates and this is a good opportunity for him to earn vital experience as a manager.
"He led training on Tuesday and it went very well."
(pic courtesy of Nantwich Town FC)