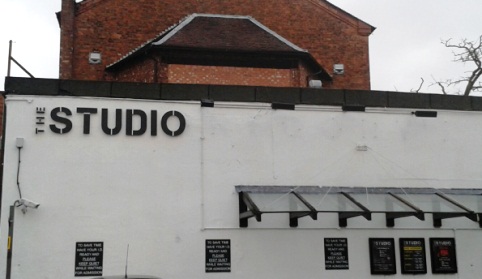 Nantwich club owner Nigel Woodhouse believes transforming the old Gregory's nightspot in his home town has fulfilled an ambition.
Nigel, born and bred in Nantwich, teamed up with two other local businessmen to buy back the venue and revamp it into The Studio.
Nantwichnews was given a peek inside the club, with the new ground floor "Lounge" opening for the first time this Thursday on the opening night of the Nantwich Jazz, Blues and Music Festival.
Nigel, a dad-of-one who was born at The Barony, managed Gregory's between 1998 and 2001, and was keen to return to his home town after stints working in Manchester and Hanley.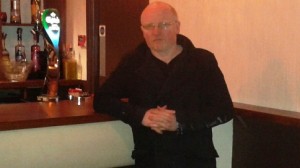 He and fellow directors Jim Woodisse (Harrison's in Nantwich) and Phillip Archer-Jones (Sugarmill in Hanley) believe the overhaul of the venue will revitalise the club and live music scene in Nantwich.
"We're local lads, we have an affinity to the area and we care about the night scene, more than some large corporation does," said Nigel (pictured).
"This is one of my most ambitious projects but I'm enjoying it. I always wanted to come back to the town."
The trio have pumped a large six-figure sum into the revamp which sees a new-look ground floor called "The Studio Lounge" aimed at a more mature club goer, a new 500-capacity live music and stage area on the middle level, and a trendy balcony area around the top level.
All bar areas have been revamped, with new seating and booths, flooring, decor, lighting and more.
The middle and upper floors open for the first over 18s/student night today (Tuesday March 26), but it's the new "Lounge" which has Nigel excited.
"We wanted to widen the appeal of the place, and not just appeal to the obvious 18-25 year old market," he added.
"Many of us are moving on in years, but we still want to go out and enjoy a drink and a dance with friends. The Lounge is specifically for those people, and I think it will be a big hit."
As well as Tuesday over 18s nights, the club will stage the normal Saturday DJ nights, and Fridays will be dedicated to special events like live bands, and different music genres such as Northern Soul, Dance and other themes.
And they also planning to bring back the 14-18 year old nights which were a massive hit at The Cheshire Cat back in the 1980s.
"Entertainment is the key now," added Nigel.
"The days of just relying on discounted drinks and free entry have dwindled. We think the emphasis has shifted to entertainment.
"We hope for two or three nights a week we can offer real entertainment to different audiences and fill this place.
"We are also keen to re-engage the younger under 18s market with a night for them once a month. We have a role to play in educating future clubbers."
Most of the revamp is complete with one or two more phases to be done later in the year, including new toilet facilities.
"We haven't got a bottomless pit but our plan is that we want to reinvest in this venue over the next 20 years and we want to put money back in.
"We want to get it back to the standard it was in the mid 1990s."
Opening times will be Tuesdays 10.30pm to 3am, Friday night "event" nights from 7pm to 3am, and Saturdays 10.30pm to 3am.
Bar prices and entry prices have also been lowered.