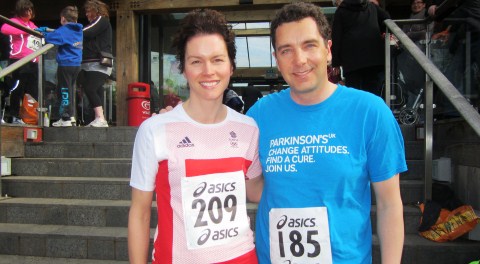 MP for Crewe and Nantwich Edward Timpson has swapped his usual London Marathon for the Nantwich Triathlon.
And Mr Timpson and his wife Julia completed the Cheshire 10km Run in Queen's Park in Crewe to help prepare.
The couple have donated their entry fees for both races to CLIMB – a local charity for children with metabolic diseases, of which Mrs Timpson is a patron.
The Cheshire 10km run showcased the new-look Queen's Park with over 200 competitors turning out on a sunny and blustery Sunday morning.
The Timpsons ran the race in 48 minutes, placing Mrs Timpson 5th and her husband in 17th.
He said: "It was great to see so many runners from across the country coming to run round Queen's Park in the early spring sunshine.
"I'm very much looking forward to a change and competing in the Nantwich Triathlon this year, though I suspect I'll be back marathon running pretty soon!"