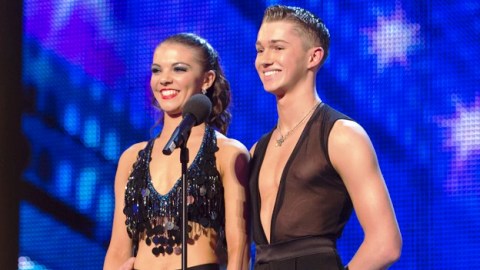 A Nantwich headteacher has praised his dancing star pupil who is taking TV's Britain's Got Talent by storm.
Brine Leas School's AJ Pritchard and dance partner Chloe Hewitt have wowed the show's judges Simon Cowell, Amanda Holden, David Walliams and Alesha Dixon.
And today Brine Leas headteacher Andrew Cliffe was full of praise for 18-year-old AJ.
"He comes from a dancing family, and we have always had Inter house Dancing Competitions in School," said Mr Cliffe.
"Both AJ and his younger brother Curtis regularly did dance routines and helped to choreograph other students as well.
"We are delighted to see him on TV and hope that he goes a long way in the competition!
"He and Chloe are currently holders of a major international dance award.
"AJ is a great role model of what practice, combined with talent, can achieve."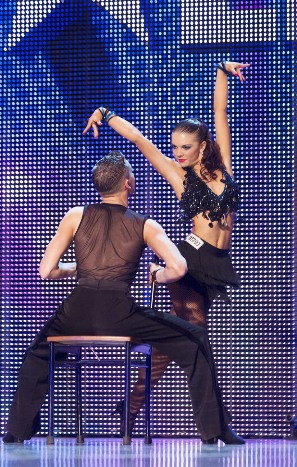 The duo were given a resounding "yes" vote by all four judges after last weekend's performance in episode two.
Britain's Got Talent has a history of propelling dance acts into the big time.
And AJ said they wanted to appear on the show partly for that reason.
"Stavros Flatley is probably one of my favourite acts. And of course Diversity. Ashley is an amazing choreographer. They have done so much since winning the show."
AJ's family run a dance and fitness school in the village of Burleydam, between Nantwich and Whitchurch.
And he and Chloe, 17, have won awards in the past, including National League Youth Champions Ballroom & Latin in 2011 to 2012, and National League Youth Champions  for 2012 t0 2013.
AJ said: "I was never into dancing. I was into extreme sports like mountain boarding.
"My dad has a dance school and he never wanted me to do it.
"But a TV show came to our house and I wanted to be on telly. My mum said I was awful and now she is really pleased!"
The pair, who have been dancing together since they were 12, are so dedicated to their training they didn't even take time out to watch the show.
Chloe, a student at Bishop Heber School in Malpas, said: "We couldn't watch the show because we were training. We had to wait until we were in the car and watch it on the way home."