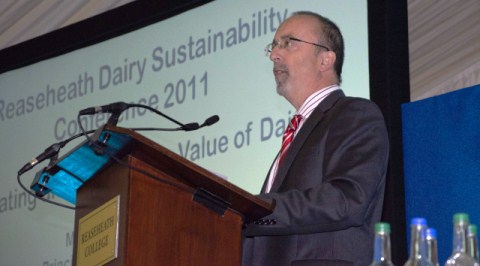 Nantwich residents can air views on plans for a major development between Reaseheath College and the town centre.
Plans for 1,100-homes, business and retail units at Kingsley Fields will be on view for a final time at Nantwich Museum tomorrow (April 25).
Reaseheath College and developer Mosaic Estates have drafted the plan for the site between the A51, Welshman's Lane and Water Lode.
There is also provision for a new primary school and community centre,  a riverside walkway, allotments, open space for a children's playground, a multi-use games area and outdoor gym.
Developers believe it will meet housing need for the town until 2030 as highlighted in Cheshire East Council's Local Plan.
A spokesman for Mosaic Estates said "extensive discussion and comment" has confirmed its suitability and sustainability for a range of land uses.
Reaseheath College principal Meredydd David (pictured) says income from sale of land as part of the proposal will be ploughed back into developing the college.
"This will enable us to develop a high quality scheme of which we can all be proud, and which will bring considerable benefit to Nantwich and its surrounding areas," he added.
The consultation will run from 3pm to 7.30pm in Nantwich Museum's Millennium Gallery tomorrow (Thursday April 25).