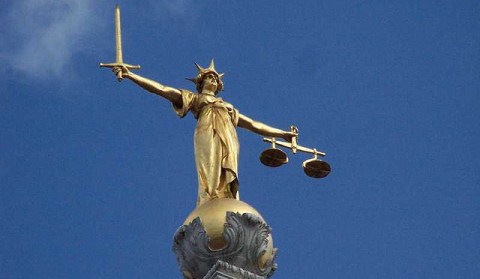 A cattle farmer near Nantwich has been convicted in court of breaching TB regulations.
Anthony Kirkham, of Ridley Farm, Bunbury, was given a  four-month custodial sentence, suspended for  two years.
The 69-year-old pleaded guilty to eight offences at Crewe Magistrates Court.
Mr Kirkham's farm was placed under TB restrictions in April 2011 after a cow was found to have bovine TB.
This meant animals could not be moved on or off his farm without a veterinary risk assessment being carried out and a movement licence granted.
But he admitted he had moved a cow on to his farm while under restrictions without a licence and had also moved cattle from the TB exempt market at Chelford to "non-permitted destinations".
District Judge Jack McGarva said he was mindful of the devastating effect that bovine TB is having on the farming industry and said that compliance with the legislation is "not optional, not a technicality, it is essential for the country and for farming colleagues".
The court heard only a few months before the most recent offences, Mr Kirkham had been fined in the region of £10,000 for similar offences related to breaches of a TB restriction notice.
And he was also fined £13,000 in 2003 for breaching legislation to control the spread of foot and mouth diseases.
Along with the custodial sentence, Mr Kirkham was ordered to pay prosecution costs of £5,998.40.
Cllr Les Gilbert, Cabinet member in charge of communities and regulatory services, said: "Cheshire East has a vibrant rural community and we need to do everything we can to protect our farmers from threats such as bovine TB.
"I would like to thank our animal health team for their efforts in bringing this prosecution and I hope it will act as a warning to any farmers or cattle traders thinking of breaching restrictions."