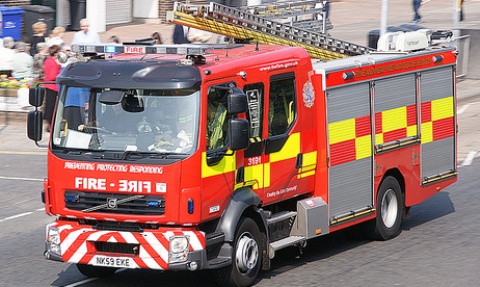 The Highways Agency is investigating why two street lights were set on fire on a village road near Nantwich.
Fire crews from Nantwich were called out to the incident in Chorley Green.
They found two lamp posts on fire along Nantwich Road in the village west of Nantwich.
Electricians from the Highways Agency were also called out to investigate.
Crews used a thermal imaging camera to check the fire was confined to the posts and had not spread.
The incident happened at 1.45pm today (May 29). It's not clear how the fires started.