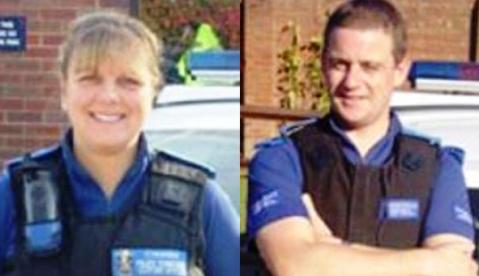 Nantwich Police officers will be armed with rods when they stage a fishing match for children in the area.
PCSOs at the Beam Street station are planning the event for Thursday July 25 at Coole Acres Fisheries, on Coole Lane, Nantwich.
The aim is to provide youngsters aged 10 to 16 with summer activities and a chance to get to known their local officers.
PCSOs Nick Jarvis, Stuart Mortimer and Sharon Jones are spearheading the initiative.
They are hoping that up to 40 children will enter.
"This will be a fun day with a relaxed atmosphere where children can meet local officers and professional anglers," said PCSO Jarvis.
"We encourage novices to come and have a go as coaching staff will be available."
Prizes will be on offer as well as free gifts from sponsors and supporters of the event.
"The competition is free to all and we encourage all interested to submit their application forms as soon as possible as the places will soon be filled," added PCSO Jarvis.
Application forms can be collected from Nantwich Police Station between 9am and 5pm from Monday to Saturday, or call Nantwich Police Station on 0845 458 6378 and a message left on the voicemail system with contact details.
All applications must be submitted by Friday 19 July 2013.
The event is being sponsored or supported by Coole Acres Fisheries, Sainsbury's Nantwich, Stapeley Angling, JK Angling, and The Crown Hotel Nantwich.
(pics courtesy of Cheshire Police)