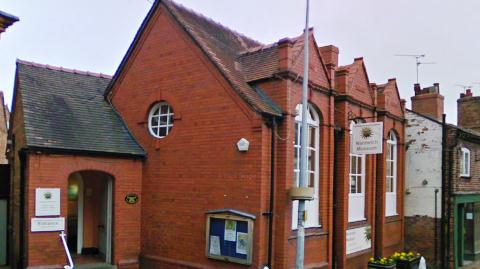 A new exhibition on "salt"  is adding flavour to the offerings in Nantwich Museum's community gallery.
Called A Celebration of Salt, it tells the story of brine in Nantwich and enables visitors to view brine from the "Old Biot" spring and the salt that it produced.
That story began in Roman times and possibly even earlier when the manufacture of salt was key to the town, centred around brine springs along the River Weaver.
The Domesday Commissioners saw the potential in the town for the manufacture of salt and by 1597, 216 salt houses were engaged in its production.
The fully illustrated exhibition tells the story, observing even when the production of salt ceased in the 19th century the brine continued to be appreciated for its medicinal properties.
Nantwich brine can still be enjoyed today in the town's unique open air inland Brine Baths swimming pool.
So grateful were the inhabitants of the town for the gift of brine that for a time on Ascension Day they would dress the principal brine spring and spend the day in dancing, feasting and merriment.
The festival was known as "Blessing the Brine".
A donation to the museum has enabled a painting by local artist Nicholas Ferenczy to be commissioned depicting the celebration.
It is on view for the first time at the exhibition. Local poetry associated with the salt industry is also featured.
It runs until Saturday July 20.