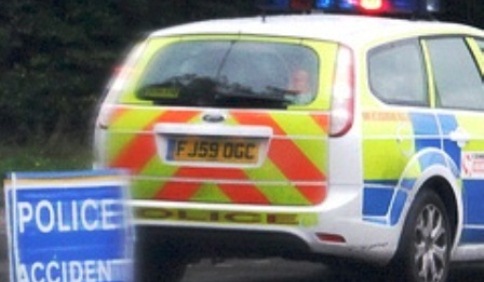 Three men were badly injured when their car collided with a lorry on the A49 near Nantwich.
The Ford Fiesta, containing two 18-year-olds and a 20-year-old, ploughed into a tree after colliding with the truck at the junction with Wrexham Road, Ridley.
The accident happened as the car approached the A49 junction. The lorry was travelling south towards Whitchurch when the collision took place at about 5.30am today (June 12).
All three men in the Fiesta were cut free and taken to Leighton Hospital.
An 18-year-old man has been kept in hospital with chest injuries. The two other men, 18 and 20, suffered minor injuries and were released from hospital.
The lorry driver was not injured and did not require hospital treatment.
The busy route was closed off for several hours while rescue services cleared the wreckage and examined the scene.
A 20-year-old man, from Sandbach, has been arrested on suspicion of driving a vehicle while over the prescribed limit and was later charged.
He will appear at Crewe Magistrates on July 2, 2013.