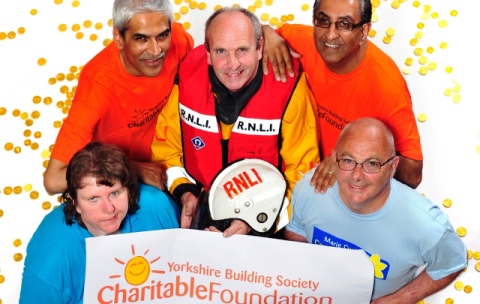 Nantwich charities have been awarded a slice of £5 million raised by Yorkshire Building Society Charitable Foundation.
More than £48,000 will go to good causes in Nantwich as 15,000 charities across the UK benefit.
It has been a large source of all charitable giving made by Yorkshire Building Society's Nantwich branch on High Street since the Charitable Foundation was created in 1999.
In the past 12 months, groups such as Sandbach and District Talking Newspaper and Railway Children have received a donation from the Foundation, helping to contribute to the £5 million milestone.
The Foundation also runs an annual appeal for a specific charity every year with the team at the High Street branch organising activities to make their contribution.
With support from staff and members of the branch, the Foundation has regularly made donations of more than £50,000 to a national charity.
The most recent beneficiary was the RNLI in 2012.
Caris Bayley, manager of Yorkshire Building Society Nantwich branch, said: "We are especially pleased to see that a fantastic £48,000 has been donated to charities in our locality which has benefited so many people within our community.
"As a mutual we consider it to be vitally important to provide support to the charities that bring so much to the communities where our staff and members live and work.
"Through Yorkshire Building Society Charitable Foundation we will continue to do what we can, with our members support, to help our local charities in these difficult economic times."
(Pic: Back, Dr Mahendra Patel of British Heart Foundation, Martin Chappellow of RNLI, Terry Singh of the RSPCA. Front, Bev Johnson of Alzheimer's Society, Brian Curran of Marie Curie Cancer Care)