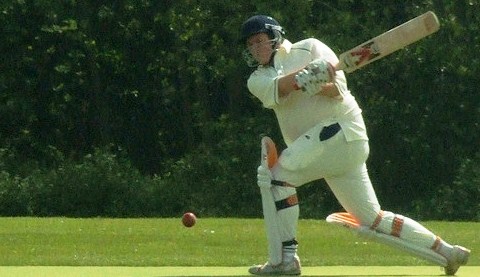 Nantwich CC 1sts returned to winning ways with an eight-wicket victory at Macclesfield in scorching heat.
The hosts were bowled out for 149 in 51.3 overs, as bowlers Jimmy Warrington and Oliver Griffiths ripped through their order.
Only Rob Porter (45) and Khalid Sawas (37) offered any resistance, with Griffiths and Warrington taking five wickets apiece.
Griffiths was the pick of the pair, though, as he notched his five for just 21 runs in a devastating 19.3 overs, which included 11 maidens.
And it set up the chance for Nantwich's batsmen to hit 151 for the loss of just two wickets and with over 20 overs to spare.
Opener Jonny Kettle's 65 was the cornerstone of the innings, with skipper Ray Doyle (24) and Liam Livingstone (48) making key contributions.
Kettle finished not out, and the 25 points keeps Nantwich's slim hopes of landing a fourth successive Cheshire County Premier League title alive.
And Nantwich CC 2nds made it double delight with victory over Macclesfield 2nds at Whitehouse Lane.
Macclesfield were all out for 180 off 48 overs, and Nantwich secured the win by hitting 184-6 with more than three overs to spare.