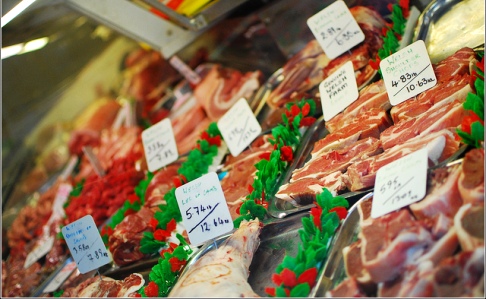 A Nantwich butcher sliced through the opposition to win at the Premier Meat Products Competition 2013.
H Clewlow Butchers, of Pepper Street, was named top dog in three classes at the awards which recognise the best in the meat industry.
Charles Clewlow's BBQ Product Smokey Beef Kebab wowed judges in the competition, as did his Lamb Kofta Burger which took the title of Gourmet Burger.
Clewlow's creative Beef Truffle was crowned the Best Kitchen Ready Product with the shop scooping a further five gold awards and one platinum in numerous categories.
Charles Clewlow, owner of H Clewlow, said: "I am absolutely delighted with the wins we took home from this competition.
"These awards are held in high esteem within the meat industry so it's fantastic we have featured so prominently.
"We pride ourselves on being one of the best in the butchery business and these awards reinforce that message."
The competition is organised by The National Federation of Meat & Food Traders (NFMFT).
(Pic courtesy of Owen Mathias, Flickr Creative Commons)