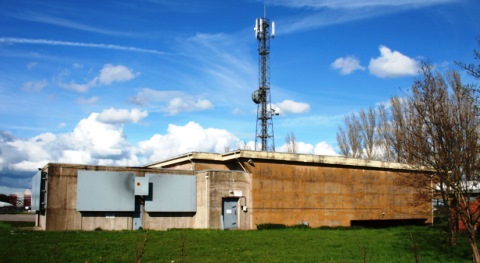 One of Nantwich's top attractions has scooped a prestigious Certificate of Excellence 2013 from TripAdvisor.
Hack Green Secret Secret Nuclear Bunker is now among the top performing 10 per cent of all businesses worldwide on TripAdvisor.
And the award shows it is consistently earning high rankings from TripAdvisor travellers.
The Bunker, signposted off the A530 Whitchurch Road, offers visitors an insight into Cold War history and exhibits Europe's largest public display of nuclear weapons.
It is a former regional civil defence stronghold.
"We are thrilled to receive the award," said Lucy Siebert, museum director.
"It is a testament to all the hard work of the staff here at Hack Green and our commitment to being a high quality attraction.
"We hope to offer a unique insight into the Cold War, and a vital message for today's community and future generations."
Alison Copus, vice president of marketing for TripAdvisor for Business, said: "The Certificate of Excellence award provides top performing establishments around the world the recognition they deserve, based on feedback from those who matter most – their customers."
For over 50 years the vast underground complex, remained secret, hidden on the outskirts of Nantwich.
Declassified in 1993, the 35,000 sq ft underground bunker would have been the centre of Regional Government had nuclear war broken out.
For more information, visit http://www.hackgreen.co.uk
(Pic by Espresso Addict, creative commons licence)