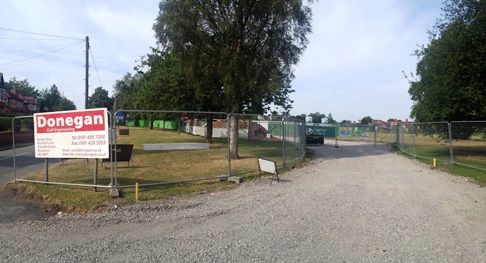 A busy route in and out of Nantwich is now closed for eight weeks as major drainage works get under way.
Wellington Road is now closed off between Station Road and Parkfield Drive.
United Utilities has started a major sewer work programme to tackle flooding problems along the busy B5341.
Diversions for traffic trying to get in to Nantwich have been set up via Peter de Stapleigh Way, Elwood Way and London Road.
The sewer works also run across large parts of the popular Brookfield Park, allotments and down to Shrewbridge Road.
Workers have fenced off the park and an access road has been built, and heavy equipment stored on site.
The company was given the go ahead to carry out the works during the school summer holidays to minimise traffic disruption.
A United Utilities spokeswoman said 17 homes will be taken off the flooding National Risk Register as a result of the work, due to be completed by early September.
(pics by Jonathan White)