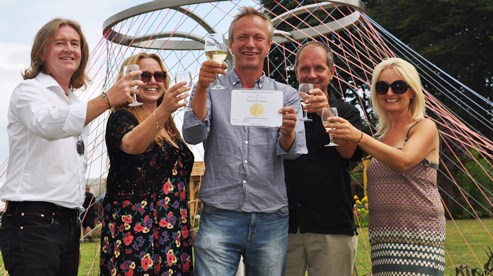 Nantwich floristry students and staff earned top marks at the RHS Flower Show Tatton Park.
Two show gardens created by teams at Reaseheath College were awarded silver gilt and silver medals at the famous show.
Both gardens were in the '"Inspire" zone – an area dedicated to cutting edge design and fresh ideas.
And the silver medal provided the icing on the cake for St Luke's Cheshire Hospice, which this year commemorates its 25th anniversary.
The charity approached Reaseheath to build a show garden emphasising positive aspects like loyalty and dedication of its volunteers.
Lead designer was Rick Tomlinson, 28, who combined studying at Reaseheath with running his own garden business, Sycamore Landscapes.
Other team members included Jess Hughes, Hannah Timmis, Daniel Guy, Josh Croke and Chantelle Pennington.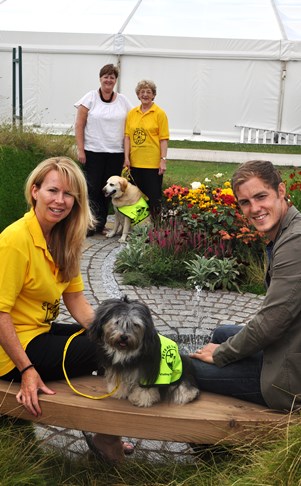 Sara Evans, St Luke's manager of volunteer support, said: "This has been a wonderful opportunity for us to put St Luke's on the map and to mark our 25th anniversary.
"It has been an adventure for us, and one which we are sure will have many positive spin-offs."
The silver gilt medal, which is just points under a gold, went to Japanese inspired garden 無(Mu – No Thing).
The garden was designed by former professional musician Jonathan Price. It was one of half a dozen in this year's "galaxy" theme and was sponsored by the Royal Horticultural Society.
In 2010 he was diagnosed with a neurological condition leaving him unable to play the cello.
So he pursued a lifelong interest in gardens and in 20-21st century design, art and architecture.
Also on the design and build team were fellow students Michelle Perkin, Ged Washington, Ashley Woods, Angharad Rees, Thor Wyles and Matthew Turner.
Jonathan said: "Creating a garden for the RHS was a privilege at this early stage in my career as a garden designer.
"It has been an exciting and unexpected departure from the sound world I worked in previously to one of form, colour and the infinite variety of plants."
(Pic above: Jonathan Price celebrates silver gilt with Ged Washington, Sheena Booth and Michelle Perkin and lecturer Ken Higginbotham)
(Pic right: Rick Tomlinson, St Luke's volunteers Allison Coles and Margaret Plenderleath with PAT dogs Hattie and Kym and St Luke's Manager of Volunteer Support Sara Evans)