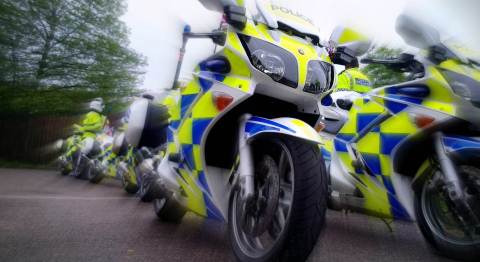 Nantwich Police have launched a campaign to crackdown on rogue road users in rural areas of the district.
Operation Arion is focusing on key countryside routes during the summer months, using Automatic Number Plate Recognition technology.
This will help crackdown on drivers with no tax or insurance, as well as tracking other offences.
Head of Nantwich Neighbourhood Policing Unit Insp Dave Smithers said: "Alongside policing the town, we also police over 120 square miles of mainly rural areas around Nantwich.
"These have key roads used by many road users, especially during the summer months when more people choose to either visit the area or pass through on route to other local attractions.
"With this in mind, we have set up an operation which is currently running within the policing area.
"This operation utilises Automatic Number Plate Recognition to scan details of vehicle number plates which allows us to search vehicles against the DVLA and Police National Database to identify people without tax, insurance and other offences.
"It also highlights any intelligence markers which indicate links with criminality allowing significantly more vehicles to be checked than individual officers could do manually."
A recent study by Road Safety Analysis (RSA) shows young rural drivers are almost twice as likely to be involved in a collision as young urban drivers.
Insp Smithers added: "Whilst not the primary reason for setting up this operation, this new study further supports our intention to focus our patrols on these rural routes.
"I have brought in officers from specialist departments to support my team which we hope to continue through the summer with the objective of reducing collisions and of identifying and dealing with road users who choose to commit offences while using our roads."