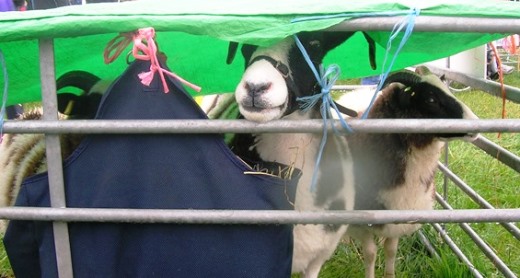 Thousands of visitors enjoyed another fun-filled Nantwich Show, despite more bad luck with the weather.
The rain failed to dampen the spirits of organisers, exhibitors, staff, visitors – and even the animals managed to find shelter!
One of the highlights of the Nantwich calendar thrilled young and old alike and business was busy, although crowds seemed slightly down on previous years because of the rain.
The huge marquee housing the International Cheese Awards proved a big draw as ever, with celebrity chefs James Martin and Matt Tebbutt performing live cookery shows.
It also included the world record-breaking cheesecake, made by cooks from Asda, smashing the record and weighing in at 2.15 tonnes.
The Town and Country marquee offered a wide array of companies and organisations promoting what they do and selling locally produced goods, from jewellery to handbags, fudge to micro drones!
Other marquees like the arts and crafts and horticultural ones proved busy throughout the day.
The animal showing was also a big pull for visitors, with entries in a wide range of sheep, cattle and horse categories.
There were also horse and carriage displays, as well as a number of outdoor pursuit demonstrations and stands.
And the traditional funfair provided an escape for the youngsters, along with a number of activities dotted around the site including face-painting, balloon modelling, badge making and more.
See below for images from today's show!