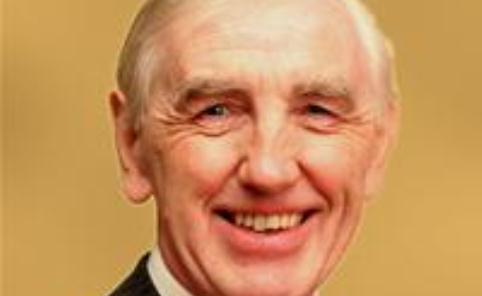 A Willaston and Rope councillor has urged residents to fight plans for almost 900 houses on green land near their villages.
Himor Group Ltd has applied to build an 880-house "Gresty Oaks" development on land bounded by Rope Lane, Gresty Lane, Crewe Road and the A500 in Rope and Shavington.
Their outline planning application also includes potential for a retirement/care village, local community building, primary school, public open space, allotments, and landscaping.
But Cllr Brian Silvester, who represents Willaston and Rope on Cheshire East Council, has backed Rope Parish Council's fierce objection to the application.
And an emergency public meeting has been called for August 20 for residents to air their views. The meeting starts at 7pm at the New Life Church on Fuller Drive.
Cllr Silvester said: "If this application was passed it would virtually destroy the Green Gap and the beautiful open countryside between Rope and Shavington and would be the latest step towards joining Crewe up with its surrounding villages.
"Most people are aware of the ugly urban sprawl in places like Stoke-on-Trent and we do not want that on our doorstep.
"Rope Lane is the main route to Shavington High School and Crewe Road is the main route into Crewe.
"Both roads are congested and dangerous now at peak times. To have over 1,000 cars a day added to the traffic movements can only lead to horrendous highway congestion and add to the accident and pollution problems.
"The developers are promising infrastructure investment to serve the proposed huge increase in the population of Rope and Shavington.
"Unfortunately, we know from experience in Crewe and Nantwich that community facilities promised often don't materialise until years after the houses have been occupied, if it at all.
"I would urge as many residents as possible to make their views known before the deadline.
"Such a huge housing development would destroy the rural beauty of the Rope Parish and turn it into a suburb of Crewe and I am sure that local people do not want that."
Numerous Shavington residents have already objected, fearing their village will lose its identity if the plans go ahead.
Crewe Town Council has also objected to the plans because of impact on traffic and access, and loss of the "Green Gap".
Himor held public consultation events in Shavington earlier in the year before submitting their outline application on July 12.
Residents have until midday on August 25 to send in their views on the plans.
You can write to the Development Management, PO Box 606, Municipal Buildings, Earle Street, Crewe, CW1 9HP; fax on 01270 537496; or email [email protected]