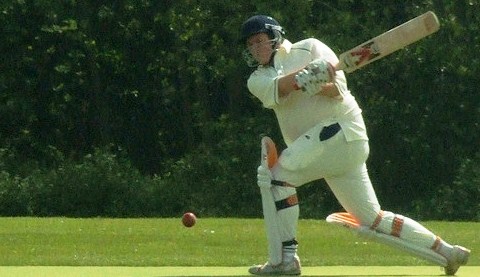 Nantwich CC 1sts and 2nds teams both came a cropper against Neston in the latest Cheshire County league matches.
The 1sts lost by two wickets in a tight match at Whitehouse Lane against a 2nd placed team chasing the title.
The hosts struggled to 165-7 from their allotted 55 overs, with Ray Doyle top scoring with 44.
He was supported by openers Jonny Kettle (27) and Rob Howell (25), and Ollie Law (31).
But Neston's bowlers kept the Nantwich hitters in check, with Chris Finegan returning the best figures of 3 for 41 off 18 overs.
In reply, the visitors began well with Jack Smith (38) and Will Evans (28) leading the charge.
Luke Camden's unbeaten 33 from more than 80 balls was the difference as other wickets tumbled.
He steered Neston to 166-8 with just 5 balls of their 55 overs remaining.
Oliver Griffiths and James Warrington were the pick of the Nantwich bowlers. Griffiths finished with 3 for 40 off 23 overs, and Warrington 3 for 74 off 21 overs.
The 2nd team travelled to Neston and were beaten comprehensively by 10 wickets.
Nantwich reached 123-9 from 50 overs, with Mike Stewart and Ali Crick the pick of Neston's attack.
And in reply, the Nantwich bowlers were spectators as openers Nick Cavendish-Pell and Mark Garrett both hit half centuries to reach their target without loss.