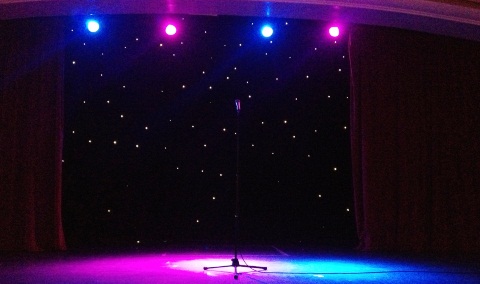 Four talented comedians brought hilarity to Nantwich in abundance as the new Very Best In Stand Up season got off to a rip-roaring start.
And the four very different styles produced a blend to be savoured by a packed audience at Nantwich Civic Hall.
Larger than life Irishman Martin Mor led the way, compering the evening in his own outlandish style.
As a warm up to the main acts, he was the perfect choice.
He teased his audience, poking fun at nationalities and playing match-maker with people in the crowd.
First act was Rob Beckett, a face many comedy aficionados will recognise from various TV shows.
The young Londoner has burst onto the live comedy circuit with a refreshing energy, and the self-confessed "big kid" enjoys a great rapport with his audience.
Once into his groove, he fired out hilarious anecdotes and seized on the successful gags with gusto to keep the crowd laughing.
Second up was Barry Dodds, a late replacement for the Canadian Sean Collins.
Geordie Dodds belies his slightly nervous, awkward demeanour and uses it well to deliver a different style which offers refreshing variety.
His recollection of childish pranks was classic comedy, including the mortuary moment.
And all the gents will be checking their holiday luggage a little more closely in future.
Final act was the awesome award-winning Adam Bloom, a bundle of energy who hits you right between the eyes.
The relentless delivery harks back to Ben Elton in his pomp in the 1990s.
His brilliantly sharp observational humour has you laughing non-stop to the point where you begin to miss some punchlines as you recover from previous ones!
This was another memorable three-hour show which is unbeatable entertainment for the price.
Roll on the next night, on October 4.