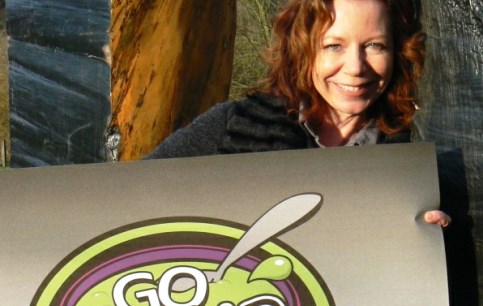 A social adventure group for the over 35s in Crewe and Nantwich, has already signed up 150 new members.
Go SOUP was launched by founder Julie Hadall as a way of offering members a chance to enjoy activities they normally would not.
Now it is expanding quickly with members all over Cheshire taking part in new activities or just socialising.
Julie, 48, came up with the idea when she returned to Cheshire after working abroad in the travel industry four years ago.
"I found myself in a situation where my social circle was scattered all over the world but not really where I needed it to be," she said.
"Friends had got married and really it was a case of 'where do you start looking to build up a network of social mates?'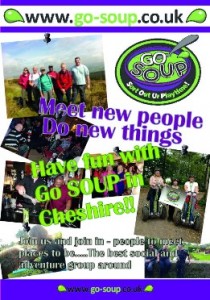 The 48-year-old, who still works as a qualified skin clinician, has organised activities such as Segway riding at Delamere, canal barge trips, and visits to a funfair.
"I always fancied doing certain things – funfairs, walking, theatre and some adrenaline sports – but none of my friends seemed to want to do what I wanted and its not so much fun trying out things on your own," she added.
"So my own personal circumstances helped me to formulate the idea  of setting up a social adventure group.
"It is all over Cheshire but we have a fabulous mix of people in Crewe and Nantwich and this area has become the main focus of the group.
"It's a fabulous way to get to know people without the pressure of dating sites. No hats needed to be purchased just yet, but watch this space!
"Many great friendships have been made through the group – a great mix of people and backgrounds all enjoying great nights and days out together.
"Some are single, some are married, some new to the area, some just wanting to expand their social life."
"If it is just enjoying the local pubs, music, walks, theatre, comedy or food – lots to get your teeth into here too," added Julie.
"It's all about meeting new people, connecting with others and having a great social life plus trying things out that might not normally be on the agenda."
Anyone interested in finding out more can visit www.go-soup.co.uk
Membership is £10 a month.  If you join online, one month is for free.