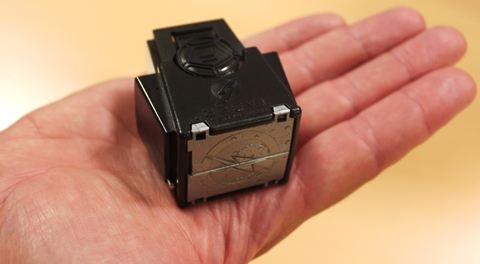 Cheshire Police are investigating how one of their officers lost a taser gun cartridge during duties in the county.
The search is on the for the cartridge, which police chiefs say is not harmful if left untampered.
The cartridge was lost at some point between 10am and 6pm yesterday (October 2).
The officer had carried out extensive duties at various points across the county.
At some point the cartridge which was attached to his equipment vest became detached and has yet to be located.
Insp Dave Price said: "The cartridge is safe to handle, and there is no risk providing it is not tampered with in any way.
"If found it should be handed into the nearest police station.
"This is a very rare event and a full internal review is underway."