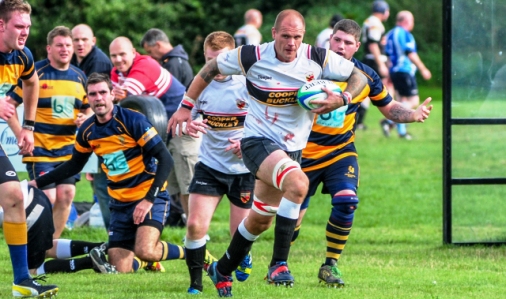 Crewe & Nantwich RUFC 1sts are gearing up for a top-of-the-table clash against Bridgnorth.
The Vagrants club currently sit top of the Midlands 2 West (North) league on 20 points after four straight victories.
But they face a tough test as their visitors arrive at the Newcastle Road ground tomorrow (October 26) with a similar unbeaten record.
Club chairman Jon Cockburn said: "We have a tasty fixture against Bridgnorth, who are just two points behind us, so support is paramount this week."
Crewe had a weekend off last week following postponement of the Intermediate Cup encounter with Melbourne, who forfeited the fixture.
It means the 1st team is also battling on three fronts, in the Cheshire Vase semi-final against New Brighton, and in the Intermediate Cup third round.
The 2nd team is also top of the table in Raging Bull Division 2 north, and the 3rd and 4th teams who are making steady progress within their respective leagues.
"This is fantastic for the club and shows what great work everyone is doing within the coaching set up," added Jon.
(Pic courtesy of Peter Curtis-Brown)