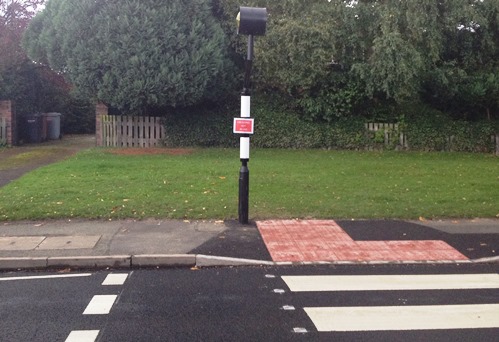 A zebra crossing on a busy road outside a Nantwich primary school is still "not in use" – almost three weeks after it was installed.
Parents who fought for the crossing near St Anne's Primary on Wellington Road are calling for Cheshire East Council to take action.
The crossing was finally built during the October half-term break three weeks ago.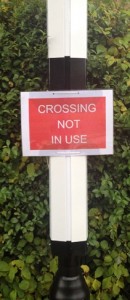 But signs up saying " not in use" continue to be displayed because the crossing beacons are not working as they have not been connected to a power supply.
Rachel Greenwood, who spearheaded the fight for the crossing, says the current situation is dangerous as parents and children are using it even though drivers don't have to stop.
She told Nantwichnews: "It is now three weeks since the new zebra crossing was installed outside St Anne's School on Wellington Road, and still no sign of the electricity supply being connected to the beacons!
"We now have the ambiguous and potentially dangerous situation that parents and children are using the crossing to get to and from school.
"Most but not all motorists are stopping to let people cross, while the crossing officially remains "not in use" according to the signs attached to the beacons.
"We have raised this with Cheshire east's highways engineer".
Rachel says she has received the following response from Cheshire East Council:
"Our Street Lighting Engineer is still chasing the energy supplier for a date, it is unfortunate that we are at the mercy of the supplier for which we have no control over, our own works have been successfully delivered in the allocated time period including resurfacing Wellington Road."
Nantwichnews contacted Cheshire East Council for an update but we have received no response.