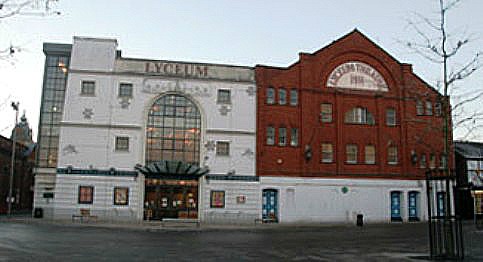 Fans of live music and comedy are in for a treat this week with an array of shows at Lyceum Theatre in Crewe.
The Rocky Horror Murder Show takes place at the Lyceum on Wednesday (November 20) from 7.30pm.
You are sing and dance your way through this mystery and see if you can solve the crime in this science fiction murder show. Don't wait to do the Time Warp Again!
Tickets are £35, including three-course meal.
On Thursday (November 21), Patrick Monahan will be performing from 8pm.
Patrick has been invited to perform all over the world, and has appeared on numerous TV shows as a presenter, guest, panel member and performer.
In this new show his animated story-telling style and audience interaction will give comedy fans a night to remember.
Tickets are £17.50. There is a £1.50 booking fee per ticket.
The Dancing Queen Christmas Party Special takes place on Friday November 22, from 7.30pm.
This action-packed show features all the greatest hits from ABBA, Grease, and the biggest hits from the 70s.
Keep the party going after the show with the circle suite after party until 1am (£5 per person).
Tickets £19.50. There is a £1.50 booking fee per ticket.
The Laughter Crewe in the Lyceum's Circle Suite on Saturday (November 23) from 7pm, gives punters a chance to enjoy a curry while being entertained by three up-and-coming comedians. Tickets £15, including curry.
And the Viennese Strauss Christmas Gala, featuring British Philharmonic Concert Orchestra, is on Sunday November 24 from 7.30pm.
The orchestra will play Strauss favourites along with music from Kalman, Romberg, Stolz, Ziehrer and many more.
Tickets £23 stalls/circle, £20 gallery. There is a £1.50 booking fee per ticket.