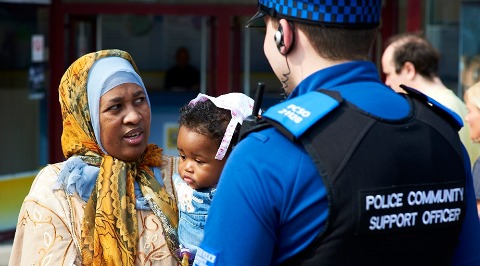 Cheshire's PCC John Dwyer has launched a force-wide drive to recruit more Police Community Support Officers.
PCSOs work at the heart of Nantwich Neighbourhood Policing Unit as well as other teams across the county.
Cheshire Constabulary employs 200 PCSOs, and Mr Dwyer believes bringing more in will "enhance front line policing".
He said: "I am delighted we are able to recruit new staff.
"Feedback I have received from the public tells me they really value the contribution PCSOs make to neighbourhood policing.
"I think people now understand the difference between Police Community Support Officers and police officers.
"It is their ability to spend time out and about on the streets engaging with the community and solving local problems that has a huge impact on people′s feelings of safety.
"I encourage people from all of Cheshire's diverse communities to apply for the role."
Cheshire Constabulary will be hosting an interactive online Q&A session between 7pm-8pm this Thursday (December 5) for anyone with questions about the role or recruitment process.
Applications open on Monday December 9.
Anyone interested should visit http://www.cheshire.police.uk/jobs/pcsos.aspx for more information.