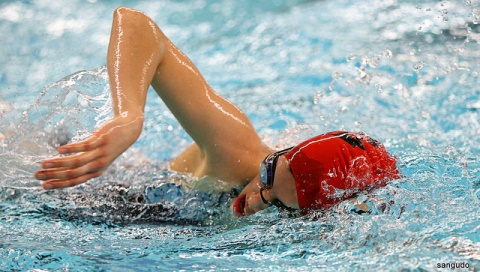 Young Nantwich Seals swimmers won a haul of medals and personal bests in two tough competitions.
Fourteen swimmers made the journey to Warrington for the Percy Mason Memorial Gala and produced their best performance of the year.
Some achieved county and regional times for the first time, and the club won a haul of 46 personal best times and 30 medals.
Medal winners included Rebecca Emeny, Francesca Timmis, Finnula Hall, Siobhan Hall, Katie Woodbridge, Polly Holden, Ellie Frampton, John Crawford, Tom Hales, Cameron Thomson, Mattie Currie, Josh Stubbs, Lewis Pullan, Jack Wilne.
Seven young swimmers from Nantwich Seals also took part in Wrexham's 12th junior sprint meet.
Youngsters aged between 9 and 11 were involved at an event which attracted 24 other clubs.
And Nantwich scooped and amazing 17 personal best times, and seven medals.
Medal winners included Mattie Currie, Cameron Thomson, Harbey Zwijnen, Robert Emeny, Siobhan Hall, Scarlett Lacy and Charlotte Oliver.
A Nantwich Seals spokesperson said: "We may be a very small club in comparison to the other local clubs but ours swimmers do us proud at every event.
"The club is seeing fantastic results and achievements. This is a testament to the hard work put in by the swimmers and the coaches whom are all voluntary."
(pic by Sangudo, Flickr Creative Commons)