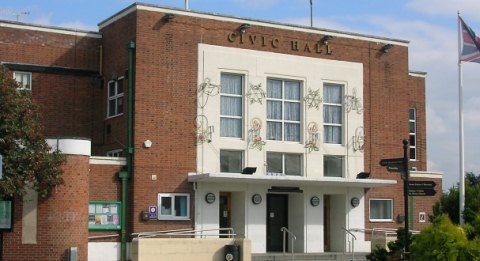 Nantwich residents are to receive a reduction in their council tax bill from the town council in 2014-15.
Town councillors have approved plans to drop the Nantwich precept by 5.9%.
They will request £444,740 from Cheshire East Council, a drop from £472,680 in 2013-14.
This means residents living in Band D properties in Nantwich will see the town council portion of their bill drop from £95 to £89.
Cllr David Marren, chair of finance on the town council, also unveiled plans to freeze the precept in 2015-16 at a council meeting last night (December 16).
He said: "This is due to continued savings and improving efficiency in running the Civic Hall and market.
"It has been achieved while taking in new services such as street entertainment, tourism, the comfort scheme, shopmobility and the allotments."
He said the council was about £53,000 better off than originally thought, but said it was often a matter of "predicting" what Cheshire East Council was going to do.
Leader of the Council Cllr Andrew Martin added: "We are very pleased to be able to reduce the precept for next year, particularly in these difficult economic times.
"There is a commitment to freezing the precept at this level for several years.
"The reduction this year has been achieved while giving increasing support to our local organisations and events that make Nantwich such an attractive place to live and visit."
Cllr Arthur Moran led the calls backing the drop in the precept.
"This is good news for the people of Nantwich.
"When we took over the Civic Hall, the market, allotments and public toilets, the precept had to increase to record levels.
"So it is good that it can be reduced for next year."