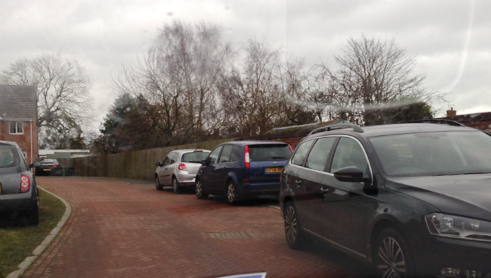 Council chiefs have pledged to study traffic problems affecting the village of Willaston near Nantwich.
An on-street parking review costing £5,000 will take place in 2014 after dozens of complaints from residents and local councillors.
Willaston and Rope Ward Cllr Brian Silvester has welcomed the decision by Cheshire East Council after labelling the problem a "nightmare" for villagers.
He said: "Roads in Willaston are congested and dangerous at peak times.
"Parking is a nightmare for many Willaston residents because many of the terraced houses do not have off road parking and have to park in the street.
"To make matters worse Cheshire East has allowed Meadow View to be developed without adequate parking provision for the houses and this has just exasperated the situation.
"Recently some buses had to divert from the centre of the village because the congestion was so bad they could not get through with the bus.
"I am hopeful that the review will result in action that helps to alleviate the constant parking chaos in the centre of Willaston.
"In the meantime I have asked the police to take action against the minority of irresponsible motorists who park their vehicles in a dangerous way near to a junction or in front of driveways.
"So far the police have taken no action and I fail to see why they are not tackling this problem."