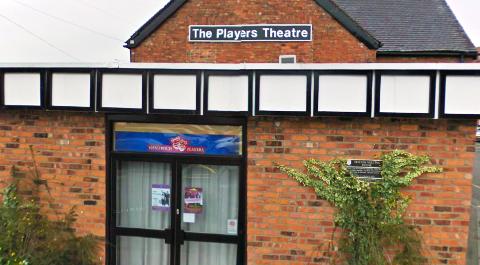 By Claire Faulkner
The Tommy Theatre Group from St Thomas More School presented their productions of "We Were There" at The Players Theatre in Nantwich on Saturday January 4.
Written and directed by local teenager Emma Rogerson, "We Were There" tells the poignant story of two sisters Lucy and Lily, who are desperately trying to cope when their mother, who is getting sicker and sicker goes into a hospice for treatment.
Told from the view point of the children, "We Were There" tackles the complex subjects of cancer, grief and bereavement in a way I have never seen in theatre before.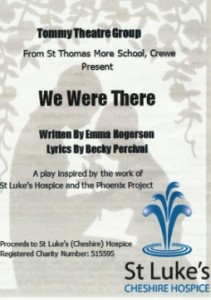 The teenage actors were just unbelievable. Their performance, enhanced by the most beautiful lyrics written by Becky Percival, had audience members in tears.
The young actors all deserve recogintion for their roles.
Faye McCallum gave a moving and extremely emotional performance as "Cathy Brooke", the girl's mother.
Emma Rogerson and Anna Mayers played the sisters "Lucy" and "Lily", both strongly portraying the sorrow and anguish in which grief can affect us.
"We Were There" is an inspiring play and was first shown at St Thomas More High School.
I hope that this is produced again. If you get the chance to see it, make sure you take some tissues as I guarantee it will pull at your heart strings.