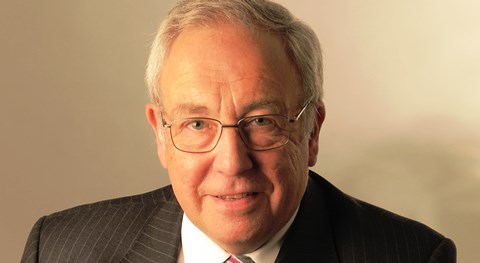 Cheshire PCC John Dwyer has pledged to freeze council tax for policing in the county – but it set to axe 70 police staff jobs.
Ex Crewe & Nantwich councillor Mr Dwyer revealed his plans in his second police budget since being elected as Police & Crime Commissioner.
The force needs to make £34 million in savings over the next years, despite already cutting £35 million from its budget since 2010.
So in 2014/15, the total budget for policing across the county will be just short of £190 million.
Mr Dwyer admits there will be a drop in officer numbers through retirement and leavers, but will recruit 50 new officers.
"This will mean we will not face a problem further down the line when we have no young in service officers coming up through the ranks," he said.
"But unfortunately, there will also be a loss of 70 police staff posts.
"I have focused on my key priorities of reducing crime and supporting victims.
"It has not been an easy budget as we are still facing cuts in funding from Government.
"But I have also been mindful that the public of Cheshire are also facing difficult financial challenges, many have not received a pay rise in the last year and so I am not going to increase the amount they pay for policing."
The Commissioner plans to pilot a new neighbourhood policing model, working with local communities to manage crime reduction and support victims.
Another priority is dealing with cyber crime with criminals using new technology to commit offences like hacking data, fraud, selling illegal drugs and child sexual exploitation.
Mr Dwyer added: "The continuing financial challenges cannot be underestimated.
"The root and branch review has identified a clear way forward to achieving the required savings while maintaining and where possible improving services.
"I have set this budget to try, as far as possible, to meet the policing needs of the people of Cheshire without passing any costs directly on to them."
The Police & Crime Panel will consider his proposals on February 7.