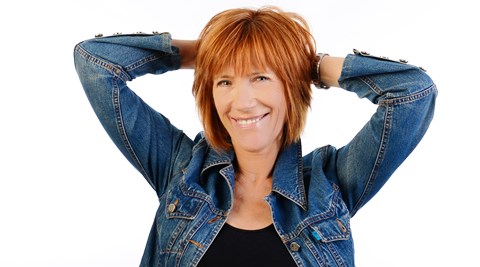 Singing legend Kiki Dee will be performing live in Nantwich next week as part of her UK-wide tour.
She will be playing with her musical partner Carmelo Luggeri at the Crown Hotel on February 7.
Kiki marked her 50th year in the music industry in 2013, and launched a new album to help celebrate the milestone.
She was made famous in 1976 with her worldwide smash hit with Elton John "Don't Go Breaking My Heart" – Elton's first UK no. 1.
But since then, the Bradford-born star has established herself as one of the UK's favourite performers.
Born as Pauline Matthews, she began her musical journey under her stage name by singing with local dance bands.
She was later spotted by a record company scout in 1963 and signed as a solo artist to Fontana Records.
That same year Kiki released her debut single, Early Night, and recorded her debut album, I'm Kiki Dee.
She gained a reputation as a superb backing session singer, working with stars like Dusty Springfield.
She appeared on popular TV shows such as Morecambe & Wise, The Two Ronnies and The Benny Hill show.
And her career took her across the pond, producing hits in the US charts with songs like I've Got the Music in Me.
She also played shows with stars including The Beach Boys and Steely Dan,  films like Stir Crazy alongside Gene Wilder, and musicals like Blood Brothers by Willy Russell.
She joined forces with songwriter, producer and guitarist Carmelo Luggeri in the 1990s and has toured successfully across Europe for 18 years.
"It was a shock at first to perform as just the two of us," says Kiki.
"I remember bursting into tears after our first tour date but it soon felt good to have the freedom of working with just a voice and guitar and writing songs while on the road."
During her career, Kiki Dee has released 39 singles, three EPs and 12 albums.
Her latest single, Sidesteppin' With A Soul Man, is her 40th single release.
Kike Dee's show at The Crown starts at 7.45pm on February 7. For ticket details contact 01270 625283  [email protected]